Today's Hours: 7:30am - 5:00pm Today's Hours: 7:30am - 5:00pm
Fall Weather Driving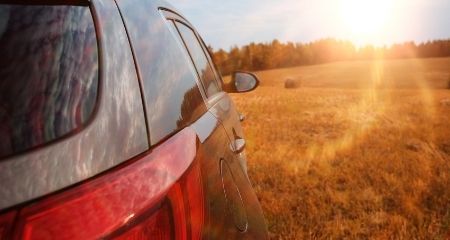 Your best options to help protect and enhance your new or pre-owned vehicle.
Fall in Iowa is a beautiful time of the year with changing colors, warm days and cool nights. Fall is also the time of year when we start preparing for the coming Iowa winter. S&C Automotive can help prepare your new or pre-owned vehicle for winter with our diverse selection of products and services.
Keep the interior of your vehicle warm and toasty with one of our remote starters and seat heaters. Our XPEL Ultimate Plus Paint Protection Film will help keep the treated areas of your vehicle's paint protected against the damage from small rocks, road salt and other road debris that pepper our vehicles daily during winter driving. Our industry leading corrosion protection products will help protect your vehicle against rust damage caused by liquid salt brine and road salt. Our Armadillo Spray-on bedliner system provides superior protection for the bed of any new or used pick-up even in freezing severe temperatures.
S&C Automotive is Your Best Option to help protect and enhance the ownership experience of your new or pre-owned vehicle.